Check Your
Ecosystem's

Health

With the Ecosystem Health Check by Swisscontact and DEEP Ecosystems, managers of innovation hubs and ecosystem builders can analyze their local entrepreneurial ecosystem's health. The tool allows users to identify and measure key metrics, compare with other places, and plan strategic interventions.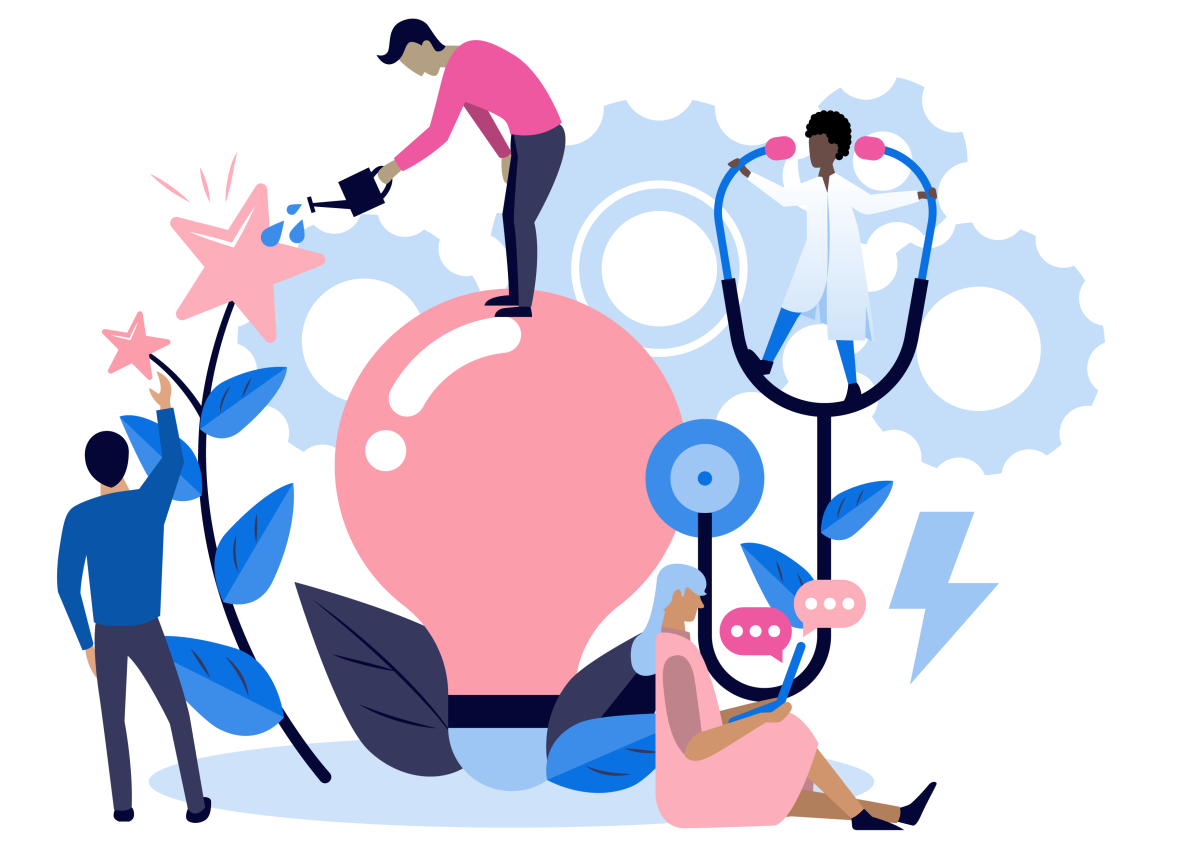 Learn more about
How To Measure Your Startup
Ecosystem's

Health
Structured Template to Create your Own Ecosystem Health Dashboard
Get started right away with 35 tested proxies and a directory of data sources
Understand your relative position by comparing to benchmark cases from all world regions
Learn about the Ecosystem Health Check by
Comparing against a Real World Example
Please enter your ecosystem's name
Choose your comparison
This interactive demo is just a playful introduction to get to know the Ecosystem Health Check. After choosing one of the places above, you are asked a few questions about your own city. As result, you will receive a first assessment.
You can also jumn straight to the full toolkit and
Get all the insights or contact us to receive a personal introduction:
Learn more
About the Ecosystem Health Check
DEEP Ecosystems and Swisscontact have joined forces to develop a free self-service toolkit to help institutions and individuals focused on entrepreneurship support to better understand the factors that influence the success and growth rate of entrepreneurs in a region.

The tool supports ecosystem builders, incubators, and policy makers through the process of asking the right questions to see the progress of their startup scene and develop well-grounded interventions to achieve systemic growth.

The tool's strength is that it is suitable for both early stage and more mature ecosystems, in emerging as well as developed economies. It includes an online KPI dashboard, an extensive user guide including two specific case studies, as well as a theoretical framework.

We successfully piloted the Ecosystem Health Check in several places, such as Guatemala, Cambodia, Lebanon, Cologne, Berlin, Nigeria and Albania in 2021 and 2022.

With the toolkit, ecosystem builders are be able to implement strategic alignment and policy development as well as mobilize investments towards sectors of the ecosystem that ought to be developed.

The Ecosystem Health Check toolkit has been developed as part of the Credit Suisse – Swisscontact (CSSC) initiative, funded by the Credit Suisse Financial Inclusion Initiative and implemented by Swisscontact in collaboration with DEEP Ecosystems.